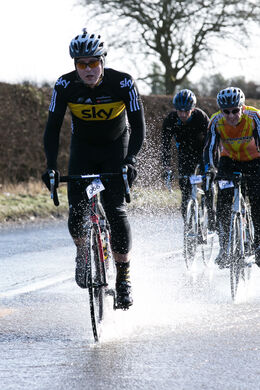 Hello
My name Giles. I am a motor racing fan and love the history of the sport. You will probably find me on here researching and adding to the early GP pages as I have made it my aim to contribute as much as possible to the 1950 page.
I am currently in the process of adding pages for all the links I have written about on the 1950 Formula 1 season.
As a boy, my dad used to take me to a lot of racing. From the 1994 Brit GP to BSB, BTCC, F3 and GT and in 1994 I also went to the Le Mans 24 Hour.
When I was in my early 20's I was on a good wage and had no real commitments so I visitied most tracks in GB like Oulton Park (my favourite track where I'd watch BTCC, F3, BritGT and BSB), Brands Hatch GP (where I'd watch major international racing like DTM and A1GP), Donington Park (my local track where I'd watch the Moto GP, and WSB), Cadwell Park (the best place in te UK to watch BSB) and Silverstone (where I'd attend the Silverstone classic). I also visit the Prescott Hillclimb and Goodwood Festival.
I am a keen Motor Racing fan and I am currently writing a fictional children's book but basing it on some of the early Motor Racing days hence my reading up on the early days.
For my research on this I have been using webpages like www.gp.com and many obituaries and tributes.
Bookwise, I use Joe Sawards World Atlas of Motor Racing and Steve Smalls Grand Prix Who's Who. I also have David Tremayne and Mark Hughes Concise History of Formula One but it is certainly Concise!
Anyway, thats me. I'm pretty awful at the stats stuff on here, making attractive tables, I just don't seem to have the ability to do this! So please feel free to add these to any of the pages I contribute to.
Giles Knight (talk) 11:24, April 7, 2013 (UTC)
My favorite pages
Edit
Community content is available under
CC-BY-SA
unless otherwise noted.