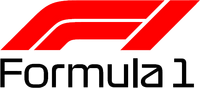 Formula One (commonly abbreviated to F1 and often written as Formula 1) is the premier open-wheel single-seater racing competition in the world. Debuting in 1946, with the first World Championship contested in 1950, the formula is governed by the FIA, and falls subject to the contractual terms of the Concorde Agreement.
Currently, the Formula One World Championship is contested by 10 teams, each with at least 2 primary drivers and a reserve/test driver, over a total of 23 rounds, better known as a Grand Prix. Up to 34 points are awarded to the winner in each event, and the driver with the most points at the end of the season wins the Drivers' World Championship. Points acquired by a team's driver will count towards the Constructors' World Championship.
Regulations
F1 is run subject to two sets of rules: the FIA Technical Regulations and FIA Sporting Regulations, each formed and governed by the FIA. The Technical Regulations define the structure, design and performance of cars and equipment used by teams in Formula One. The Sporting Regulations determine the rules and regulations of Grand Prix racing.
Also of note is the Concorde Agreement, a contractual agreement between the teams and the FIA which contains details of membership fees, prize money and other financial terms. The terms of this agreement, which is the eighth of its type, is a highly guarded secret. The most recent agreement, which is the first made under new owners, Liberty Media, will cover the 2021 to 2025 seasons.
Current Season: 2022
Drivers and Teams
Constructor
Chassis
Tyre

No.

Driver
Rounds
Test/Reserve Drivers
Team
Engine
Alfa Romeo-Ferrari
C42

P

24
Guanyu Zhou[1]
1–9
Robert Kubica
Antonio Giovinazzi
Callum Ilott
Alfa Romeo F1 Team ORLEN[2]
Ferrari 066/7
77
Valtteri Bottas
1–9
AlphaTauri-RBPT
AT03

P

10
Pierre Gasly
1–9
Sébastien Buemi[3]
Liam Lawson
Scuderia AlphaTauri[2]
RBPT[4] RBPTH001
22
Yuki Tsunoda
1–9
Alpine-Renault
A522

P

14
Fernando Alonso[5]
1–9
Oscar Piastri[6]
BWT Alpine F1 Team[2]
Renault RE22
31
Esteban Ocon
1–9
Aston Martin-Mercedes
AMR22

P

5
Sebastian Vettel[7]
3–9
Nico Hülkenberg[8]
Aston Martin Aramco Cognizant Formula One Team[2]
Mercedes M13
18
Lance Stroll
1–9
27
Nico Hülkenberg
1-2
Ferrari
F1-75

P

16
Charles Leclerc[9]
1–9
Antonio Giovinazzi[10]
Mick Schumacher[10]
Robert Shwartzman
Scuderia Ferrari[2]
Ferrari 066/7
55
Carlos Sainz, Jr.[11]
1–9
Haas-Ferrari
VF-22

P

20
Kevin Magnussen[12]
1–9
Pietro Fittipaldi[13]
Antonio Giovinazzi
Haas F1 Team[2]
Ferrari 066/7
47
Mick Schumacher[14]
1–9
McLaren-Mercedes
MCL36

P

3
Daniel Ricciardo[15]
1–9
Oscar Piastri[16]
Nyck de Vries[16]
Stoffel Vandoorne[16]
Paul di Resta[16]
McLaren F1 Team[2]
Mercedes M13
4
Lando Norris[17]
1–9
Mercedes
W13

P

44
Lewis Hamilton
1–9
Nyck de Vries
Stoffel Vandoorne
Mercedes-AMG Petronas F1 Team[2]
Mercedes M13
63
George Russell
1–9
Red Bull
RB18

P

1[18]
Max Verstappen[19]
1–9
Sébastien Buemi[3]
Jüri Vips
Oracle Red Bull Racing[2]
RBPT[4] RBPTH001
11
Sergio Pérez
1–9
Williams-Mercedes
FW44

P

6
Nicholas Latifi
1–9
Jack Aitken
Roy Nissany
Williams Racing[2]
Mercedes M13
23
Alexander Albon
1–9
Events
12
French Grand Prix
24 July

Official Title

Formula 1 Lenovo Grand Prix de France 2022

Circuit
Le Castellet
Location
Var, Provence-Alpes-Côte d'Azur, France
Lap distance
5.842 km (3.631 mi)
Race distance
309.626 km (192.434 mi)
Date
24 July
Laps
53
Local time
15:00 CEST
UTC
13:00
13
Hungarian Grand Prix
31 July

Official Title

Formula 1 Aramco Magyar Nagydíj 2022

Circuit
Hungaroring
Location
Mogyoród, Hungary
Lap distance
4.381 km (2.723 mi)
Race distance
306.630 km (190.572 mi)
Date
31 July
Laps
70
Local time
15:00 CEST
UTC
13:00
14
Belgian Grand Prix
28 August

Official Title

Formula 1 Rolex Belgian Grand Prix 2022

Circuit
Circuit de Spa-Francorchamps
Location
Spa, Belgium
Lap distance
7.004 km (4.353 mi)
Race distance
308.052 km (191.456 mi)
Date
28 August
Laps
44
Local time
15:00 CEST
UTC
13:00
15
Dutch Grand Prix
4 September

Official Title

Formula 1 Heineken Dutch Grand Prix 2022

Circuit
Circuit Zandvoort
Location
Zandvoort, Netherlands
Lap distance
4.259 km (2.647 mi)
Race distance
306.648 km (190.583 mi)
Date
4 September
Laps
72
Local time
15:00 CEST
UTC
13:00
16
Italian Grand Prix
11 September

Official Title

Formula 1 Pirelli Gran Premio d'Italia 2022

Circuit
Autodromo Nazionale Monza
Location
Monza, Lombardy, Italy
Lap distance
5.793 km (3.6 mi)
Race distance
306.720 km (190.628 mi)
Date
11 September
Laps
53
Local time
15:00 CEST
UTC
13:00
17
Singapore Grand Prix
2 October

Official Title

Formula 1 Singapore Airlines Singapore Grand Prix 2022

Circuit
Marina Bay Street Circuit
Location
Marina Bay, Singapore
Lap distance
5.063 km (3.147 mi)
Race distance
308.706 km (191.862 mi)
Date
2 October
Laps
61
Local time
20:00 SGT
UTC
12:00
18
Japanese Grand Prix
9 October

Official Title

Formula 1 Honda Japanese Grand Prix 2022

Circuit
Suzuka Circuit
Location
Suzuka, Mie Prefecture, Japan
Lap distance
5.807 km (3.609 mi)
Race distance
307.471 km (191.094 mi)
Date
9 October
Laps
53
Local time
14:00 JST
UTC
05:00
19
United States Grand Prix
23 October

Official Title

Formula 1 Aramco United States Grand Prix 2022

Circuit
Circuit of the Americas
Location
Austin, Texas, USA
Lap distance
5.513 km (3.426 mi)
Race distance
308.405 km (191.675 mi)
Date
23 October
Laps
56
Local time
14:00 CST
UTC
19:00
20
Mexico City Grand Prix
30 October
Official Title

Formula 1 Gran Premio de la Ciudad de México 2022

Circuit
Autódromo Hermanos Rodríguez
Location
Mexico City, Federal District, Mexico
Lap distance
4.304 km (2.675 mi)
Race distance
305.354 km (189.779 mi)
Date
30 October
Laps
71
Local time
13:00 ZCT
UTC
19:00
21S[20]
São Paulo Grand Prix
13 November

Official Title

Formula 1 Heineken Grande Prêmio de São Paulo 2022

Circuit
Autódromo José Carlos Pace
Location
São Paulo, Brazil
Lap distance
4.309 km (2.678 mi)
Race distance
305.909 km (190.124 mi)
Date
13 November
Laps
71
Local time
14:00 BRT
UTC
17:00
22
Abu Dhabi Grand Prix
20 November

Official Title

Formula 1 Etihad Airways Abu Dhabi Grand Prix 2022

Circuit
Yas Marina Circuit
Location
Yas Island, Abu Dhabi
Lap distance
5.554 km (3.452 mi)
Race distance
305.355 km (189.779 mi)
Date
20 November
Laps
55
Local time
17:00 GST
UTC
13:00
Results
Drivers' World Championship
The full results of the 2022 FIA Formula One Drivers' World Championship are outlined in the table below:
FIA Formula One World ChampionshipTM
Drivers' Championship
2022

Pos.

Name

Pts.

S

R

S

R

S

R

1st
Verstappen
19th†
1st
Ret
1stP
1st
1st
1st
3rd
1st
1stP
175
2nd
Pérez
18th†
4th
2nd
3rd
2nd
4th
2nd
1st
2nd
Ret
129
3rd
Leclerc
1stP
2ndP
1stP
2nd
6th
2ndP
RetP
4thP
RetP
5th
126
4th
Russell
4th
5th
3rd
11th
4th
5th
3rd
5th
3rd
4th
111
5th
Sainz
2nd
3rd
Ret
4th
Ret
3rd
4th
2nd
Ret
2nd
102
6th
Hamilton
3rd
10th
4th
14th
13th
6th
5th
8th
4th
3rd
77
7th
Norris
15th
7th
5th
5th
3rd
Ret
8th
6th
9th
15th
50
8th
Bottas
6th
Ret
8th
7th
5th
7th
6th
9th
11th
7th
46
9th
Ocon
7th
6th
7th
16th
14th
8th
7th
12th
10th
6th
39
10th
Alonso
9th
Ret
17th
9th
Ret
11th
9th
7th
7th
9th
18
11th
Gasly
Ret
8th
9th
17th
12th
Ret
13th
11th
5th
14th
16
12th
Magnussen
5th
9th
14th
8th
9th
16th†
17th
Ret
Ret
17th
15
13th
Ricciardo
14th
Ret
6th
6th
18th
13th
12th
13th
8th
11th
15
14th
Vettel
ILL
ILL
Ret
13th
8th
17th†
11th
10th
6th
12th
13
15th
Tsunoda
8th
DNS
15th
12th
7th
12th
10th
17th
13th
Ret
11
16th
Zhou
10th
11th
11th
Ret
15th
Ret
Ret
16th
Ret
8th
5
17th
Albon
13th
14th†
10th
18th
11th
9th
18th
Ret
12th
13th
3
18th
Stroll
12th
13th
12th
15th
10th
10th
15th
14th
Ret
10th
3
19th
Schumacher
11th
WD
13th
10th
17th
15th
14th
Ret
14th
Ret
0
20th
Hülkenberg
17th
12th
0
21st
Latifi
16th
Ret
16th
19th
16th
14th
16th
15th
15th
16th
0
Key
Symbol
Meaning
Symbol
Meaning
1st
Winner
Ret
Retired
2nd
Podium finish
DSQ
Disqualified
3rd
DNQ
Did not qualify
5th
Points finish
DNPQ
Did not pre-qualify
14th
Non-points finish
TD
Test driver
Italics
Scored point(s) for Fastest Lap
DNS
Did not start
18th†
Classified finish (retired with >90% race distance)
NC
Non-classified finish (<90% race distance)
4thP
Qualified for pole position
[+] More Symbols
Constructors' World Championship
The full results of the 2022 FIA Formula One Constructors' World Championship are outlined in the table below:
FIA Formula One World ChampionshipTM
Constructors' Championship
2022

Pos.

Team
Driver

Pts.

S

R

S

R

S

R

1st
Red Bull
Verstappen
19th†
1st
Ret
1stP
1st
1st
1st
3rd
1st
1stP
304
Pérez
18th†
4th
2nd
3rd
2nd
4th
2nd
1st
2nd
Ret
2nd
Ferrari
Leclerc
1stP
2ndP
1stP
2nd
6th
2ndP
RetP
4thP
RetP
5th
228
Sainz
2nd
3rd
Ret
4th
Ret
3rd
4th
2nd
Ret
2nd
3rd
Mercedes
Hamilton
3rd
10th
4th
14th
13th
6th
5th
8th
4th
3rd
188
Russell
4th
5th
3rd
11th
4th
5th
3rd
5th
3rd
4th
4th
McLaren
Ricciardo
14th
Ret
6th
6th
18th
13th
12th
13th
8th
11th
65
Norris
15th
7th
5th
5th
3rd
Ret
8th
6th
9th
15th
5th
Alpine
Alonso
9th
Ret
17th
9th
Ret
11th
9th
7th
7th
9th
57
Ocon
7th
6th
7th
16th
14th
8th
7th
12th
10th
6th
6th
Alfa Romeo
Bottas
6th
Ret
8th
7th
5th
7th
6th
9th
11th
7th
51
Zhou
10th
11th
11th
Ret
15th
Ret
Ret
16th
Ret
8th
7th
AlphaTauri
Tsunoda
8th
DNS
15th
12th
7th
12th
10th
17th
13th
Ret
27
Gasly
Ret
8th
9th
17th
12th
Ret
13th
11th
5th
14th
8th
Aston Martin
Vettel
ILL
ILL
Ret
13th
8th
17th†
11th
10th
6th
12th
16
Stroll
12th
13th
12th
15th
10th
10th
15th
14th
Ret
10th
Hülkenberg
17th
12th
9th
Haas
Magnussen
5th
9th
14th
8th
9th
16th†
17th
Ret
Ret
17th
15
Schumacher
11th
WD
13th
10th
17th
15th
14th
Ret
14th
Ret
10th
Williams
Latifi
16th
Ret
16th
19th
16th
14th
16th
15th
15th
16th
3
Albon
13th
14th†
10th
18th
11th
9th
18th
Ret
12th
13th
Key
Symbol
Meaning
Symbol
Meaning
1st
Winner
Ret
Retired
2nd
Podium finish
DSQ
Disqualified
3rd
DNQ
Did not qualify
5th
Points finish
DNPQ
Did not pre-qualify
14th
Non-points finish
TD
Test driver
Italics
Scored point(s) for Fastest Lap
DNS
Did not start
18th†
Classified finish (retired with >90% race distance)
NC
Non-classified finish (<90% race distance)
4thP
Qualified for pole position
[+] More Symbols
Records
Main article: Formula One Records
World Champions
Drivers' World Champions
Constructors' World Champions
Notes
↑ Motorsport.com: Alfa Romeo confirms Guanyu Zhou as first Chinese F1 driver, https://www.motorsport.com/f1/news/alfa-romeo-confirms-zhou-as-first-chinese-f1-driver/6787419/, accessed on 16 Nov 2021
↑ 2.0 2.1 2.2 2.3 2.4 2.5 2.6 2.7 2.8 2.9 2022 FIA Formula One World Championship Entry List | Federation Internationale de l'Automobile | Accessed on 17 Jan 2022
↑ 3.0 3.1 Red Bull: Sébastien Buemi (redbullracing.com)
↑ 4.0 4.1 Honda and Red Bull Will Work Together in F1 Throughout 2022 (motortrend.com)
↑ 'Fernando Alonso to make sensational return to F1 with Renault in 2021', formula1.com, (Formula One World Championship Limited, 08/07/2021), https://www.formula1.com/en/latest/article.fernando-alonso-to-make-sensational-return-to-f1-with-renault-in-2021.70HoQCymKIElIDzHFXkaBB.html, (Accessed 19/04/2021)
↑ Motorsport.com: Oscar Piastri named Alpine F1 Team reserve driver for 2022, https://www.motorsport.com/f1/news/piastri-alpine-f1-team-reserve-driver/6787024/?utm_source=RSS&utm_medium=referral&utm_campaign=RSS-F1&utm_term=News&utm_content=www, accessed on 15 November 2021
↑ Aston Martin reserve Hulkenberg says most adaptable drivers will thrive early on with 'pretty damn fast' 2022 cars | Formula 1®
↑ 'Leclerc and Ferrari announce multi-year agreement', formula1.com, (Formula One World Championship Ltd., 23/12/2019), https://www.formula1.com/en/latest/article.leclerc-and-ferrari-announce-multi-year-agreement.15KE5peUSaaOijD8jQYPEj.html, (Accessed 31/01/2020)
↑ 'Ferrari announces Carlos Sainz as Vettel's replacement for 2021', autosport.com, (Formula One World Championship Ltd., 23/05/2020)https://www.autosport.com/f1/news/149428/ferrari-announces-sainz-as-vettel-replacement, (Accessed 26/05/2020)
↑ HAAS F1 Team, 'Kevin Magnussen Returns to Haas F1 Team', https://www.haasf1team.com/, (HAAS F1 Team, 09/03/2022), https://www.haasf1team.com/news/kevin-magnussen-returns-haas-f1-team, (Accessed 09/03/2022)
↑ Motorsport.com: Haas F1 reaffirms desire to keep Pietro Fittipaldi for 2022
↑ Haas F1 team: Mick Schumacher confirmed at Haas F1 team
↑ 'BREAKING: Ricciardo signs with McLaren for 2021',caradvice.com, (caradvice.com, 14/05/2020), https://www.caradvice.com.au/849842/breaking-daniel-ricciardo-signs-with-mclaren-for-2021/, (Accessed 26/05/2020)
↑ 16.0 16.1 16.2 16.3 Piastri joins pool of McLaren F1 reserves for 2022 season (motorsport.com)
↑ 'Lando Norris joins McLaren for Formula 1 2019',skysports.com, (Sky Sports, 14/12/2018), https://www.skysports.com/f1/news/12433/11490256/lando-norris-joins-mclaren-for-formula-1-2019-the-full-story, (Accessed 26/05/2020)
↑ Champion Max Verstappen to run No.1 on Red Bull in 2022 as he reveals congratulations from Wolff and Hamilton| Formula 1
↑ 'DRIVER MARKET: Verstappen commits to Red Bull until the end of 2023', formula1.com, (Formula One World Championship Ltd., 07/01/2020), https://www.formula1.com/en/latest/article.driver-market-max-verstappen-commits-to-red-bull-until-the-end-of-2023.2XUgc3xrGozMMY6lKRYeQz.html, (Accessed 31/01/2020)